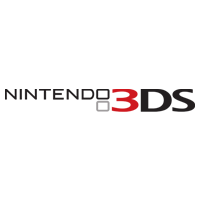 Nintendo 3DS
The Nintendo 3DS, although no longer in production, has left an enormous legacy for the gaming community through classic games like Mario, Sonic, Pokemon, Zelda, Metroid, and many other names that have resonated.
Today's smartphone users can fully utilize special apps, called emulators, to replay these games right on their device to relive great memories. That's entirely possible as smartphones are becoming more and more powerful over time. In today's article, we will show you how to use an emulator to play 3DS games on your device quickly and smoothly and introduce you to the best 3DS games of all time.
Nintendo 3DS And Its History
Nintendo 3DS Roms is a handheld game console produced and published by Nintendo in the Japanese market for the first time in February 2011. The device is the successor to the Nintendo DS and is equipped with backward compatibility with games on DS. The device belongs to the company's eighth generation of game consoles, and it competes with Sony's PlayStation Vita during its lifetime.
3DS Roms is packed with many modern technologies to enhance the player's game experience, such as the ability to display stereoscopic 3D effects, to increase the quality of graphics, and a virtual console, which helps players download and conveniently enjoy games for older consoles.
Despite the technological improvements, the Nintendo 3DS showed disappointing sales six months after its launch. That prompted the company to reduce the selling price from US$249 to US$169. To compensate customers who purchased the system at its original starting price, the company offered ten free NES and GBA games on each device purchased. That worked to great effect, helping the 3DS regain footing and become one of Nintendo's most successful consoles. As of September 30, 2022, product sales reached 75.94 million units, and system-specific games sold 388.89 million units internationally. The device officially ended its life in September 2020.
What Are Nintendo 3DS Emulators and ROMs?
Now, it's time to come to the critical part of the article. We will show you how to use emulators to play Nintendo 3DS games on your smartphone. This process requires two indispensable elements, ROMs of the games and a suitable 3DS emulator for your device.
If you don't know, the ROMs of the games are digital copies of them. A ROM, in its most basic IT form, is a computer file that includes all of the data from a read-only memory chip. That data might range from firmware for electronic devices to an operating system or gaming data. ROMs in video games contain all of the game data that was previously saved on a cartridge or disc. In short, you can understand that ROM works with the same function as a cartridge, but it works in the environment of smartphones and PCs.
So what about emulators? They are a complex piece of software that allows a computer system, called a host, to act like another computer system, called a guest. When we refer to 3DS emulators for smartphones, we are referring to the emulator's ability to allow your smartphone, which can be understood as a host, to act like a Nintendo 3DS game console, which can be understood as a guest. As a result, the emulator can customize the environment in your smartphone, like what happens inside the 3DS console, and help your device launch 3DS games smoothly without problems.
How To Play Nintendo 3DS Games On Your Device?
Emulators are more powerful than ever these days, and it's completely possible for highly complex 3DS games to be emulated smoothly and flawlessly on your device. The first step in enjoying 3DS games on your desk phone is finding a suitable emulator. On the market today, there are countless options for high-quality 3DS emulators that you can refer to, and the difference between the most potential names lies only in your preferences. Some of the best 3DS emulators available today include Citra, Dolphin, and RetroArch.
Next, you will need the ROM files of your favorite games. Finding them on the internet is extremely easy, with many top ROMs aggregator sites to choose from. However, you will need to keep two things in mind: choose a reputable website to prevent viruses and malware from entering and damaging your device, and prepare enough space to store ROM games files. With high graphics quality, most 3DS games will take up at least 3GB each in your device. Therefore, clean up your device's space so the games can launch smoothly.
When the two most important elements are ready, now it's time for you to access the emulator to enjoy the legendary games again. Before playing, please customize some parameters for optimal game experience. Now is the time to start your childhood journey with hit 3DS games anytime, anywhere, right on your smartphone.
List Of The Best Nintendo 3DS Video Games Of All Time
Nintendo stopped releasing the 3DS in 2020, ending its amazing 9-year life. The device has left behind a huge legacy with loads of exciting games, making it difficult for us to choose the best 3DS games that didn't disappoint anyone. Below, please refer to the list of the best 3DS games of all time.
Super Mario 3D Land
Super Mario 3D Land is a big surprise for fans when the game has surpassed great expectations for it, in the context of Super Mario Galaxy 2 released last year was too perfect. The game brings a vivid experience with Mario's colorful adventure. Tackle the test of amazingly dense obstacles with challenging visual puzzles to enjoy pure fun with Mario in his colorful 3D world. Try to collect Star Coins in every level of the game as much as possible to help Mario overcome all difficulties and safely reach the finish line. Overall, Super Mario 3D Land is a game not to be missed, and it deserves to be considered one of the best Mario games Nintendo has ever made.
Pokemon Ultra Sun & Ultra Moon
This pairing game was released as an expansion of Pokemon Sun and Moon, and they definitely took the game to a whole new level. Not only excellently inheriting the legacy of the previous game couple, Ultra Sun and Ultra Moon also made several changes to improve the overall experience of the game, including changing the appearance of the sports. sports in Aloha and adds Island Challenge, a new exciting mode for training Pokemon. In addition, Ultra Sun & Ultra Moon adds characters to the side stories, adds expanded native Pokemon, and a surprise ending with the appearance of rare Legendary Pokemon.
The Legend of Zelda: A Link Between Worlds
The Legend of Zelda: A Link Between Worlds is, without a doubt, one of the best games in the entire franchise in particular and in the 3DS game system in general. Inheriting the legacy of A Link to the Past, the game continues to tell the story of a beautiful nostalgic trip as a way of paying tribute to Zelda's loyal fans. Besides, the game also improves the graphics of the dungeon and that sentence system, helping to create a fair and curious head challenge for players. At the same time, the new wall merging mechanism that Nintendo adopted also received the most praise from players for improving gameplay and making it smoother.
Fire Emblem Awakening
Fire Emblem Awakening is the biggest mark in its franchise. The game was a huge success in the international market and was a reason for Nintendo to continue developing projects that followed it later. The game is a fierce and realistic combat RPG, with memorable characters and dialogue, and tough decision-making moments. It tells a profound story about love, friendship, sharing, and how people deal with the challenges of their reality. The combination of combat elements and character exploration has turned Fire Emblem Awakening into one of the best 3DS games.
Metroid: Samus Returns
Samus Returns, produced by MercurySteam, is a remake of the Game Boy 1991. The game tells the dramatic story of Samus Aran, a notorious bounty hunter hired by the Galactic Federation to destroy the Metroid that is destroying the planet SR388. Continuing the story from the original game, Samus Returns dramatically improves the graphics and adds two new gameplay mechanics unmatched in previous Metroid 2D titles: melee counterattack and free-aiming ability at every angle. In another interesting tidbit, Nintendo has transferred control of the legendary Metroid Dread to MercurySteam following the massive launch of Samus Returns.
Monster Hunter 4 Ultimate
Battle terrifying cold-blooded monsters in Monster Hunter 4 Ultimate. The game is the series' pinnacle, with the level of horror and drama pushed to the climax. You will be participating in the battle of technology in the future, where you will create your own armor and weapons from the parts of monsters and destroy them on a battlefield filled with blood, fire, smoke, and guns. At the same time, the game also moves beyond the monster hunting loop in its predecessors to tell more exciting stories about the protagonist and his friends.
Conclusion
Today's article taught you how to use emulators to play 3DS games on your smartphone. We hope that the process goes smoothly and your device is free of problems. Also, if you are looking for the top 3DS games to experience, you might find something interesting in our list of the best 3DS games of all time.
Show More...