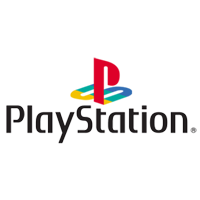 PlayStation (PS)
PlayStation 1, abbreviated as PS1 Roms, is a classic console game developed and published by Sony Computer Entertainment for the first time in the Japanese market in December 1994. The device was the first in a series of extremely successful game console series by Sony and belongs to the fifth generation of game consoles. During its lifetime, the PS1 competed with rivals Nintendo 64 and Sega Saturn.
Psx roms introduced several hit titles, forming the childhoods of many generations of gamers among us, such as Metal Gear Solid, Final Fantasy VII, Castlevania: Symphony of the Night, Gran Turismo 2, Tony Hawk's Pro Skater 2, Tomb Raider, Resident Evil 2, and Spider-Man. These games still retain their appeal to this day, and they are the reason why so many of us find ways to emulate PS1 games on our Android phones.
A Glimpse Of PlayStation One
PlayStation One was born in the context of Sony and Nintendo failing to cooperate. Sony went its separate ways with the PS1, the first console game to carry its own brand, and that has proven to be an entirely right decision. PlayStation One impresses the gaming community thanks to its 3-D graphics quality and smooth control interface. At the same time, the device also marked the first time game console technology used compact discs instead of cartridges to store games, which shaped the console game industry later.
Contributing to the PlayStation One's success is its extensive game library. The games mentioned above brought great sales to the device and helped Sony develop later popular franchises, such as Gran Turismo, Crash Bandicoot, Tomb Raider, and Final Fantasy, all of which created more sequels. As a result, PS1 set a record as the world's first "computer entertainment platform" to sell 100 million copies. Before the end of its life cycle in March 2006, the PS1 added to its massive achievement collection 3,061 games and 967 million units sold worldwide.
What Is PlayStation ROMs?
The regrets of players when PS1 stopped production have ended. Now, with the advancement of technology, you can experience every game that has been a hit on this game console right on your device. To do that, you need to be familiar with two new concepts, emulators and ROMs of games.
The PlayStation One emulator is a special application. Once installed and launched on your phone, it simulates the environment and operation of the actual PS1. As a result, your device can launch any PS1 game without needing an actual console game. Support PS1 emulator in playing games is ROM files of games. They are digital copies of PS1 games, most accurately emulating parts of the game, and help the emulator extract data and launch the games.
How To Play PlayStation One Games On Your Device?
All the software you need to play PlayStation 1 games on your Android device is a proper emulator and ROMs of your favorite games. Currently, there are many stable and good-performance PS1 emulators available in online stores for your reference. Some of the top options right now includeDuckStation, EmuBox, ePSXe, FPse, and RetroArch. You just need to choose an emulator that has the right parameters for your Android phone, and the download and installation process will take place quickly.
Once the emulator is ready, you can refer to the reputable ROM aggregator platforms on the internet to search and download the ROM file of your favorite PS1 game. Finally, simply launch the emulator, select the game you want to play, and enjoy your childhood again with the best PS1 games right on your phone.
Show More...