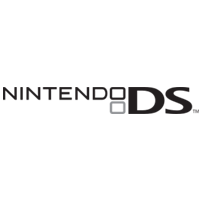 Nintendo DS
Nintendo ds lite name has long been synonymous with amusement, enjoyment, and leisure. The firm has manufactured several gaming gadgets that have proven to be incredibly successful among many generations of gamers, and the Nintendo DS was no different. Even now, when the gaming industry is brimming with complex titles to suit every taste, many players sigh nostalgically when they hear about the Nintendo DS. Even if many of us do not own the physical dual-screen gadget, we may still play timeless masterpieces right on our smartphones. Today's article will show you how to play our favorite DS games on Android and iOS devices and introduce to you some of the best DS games of all time.
Nintendo DS And Its History
The Nintendo DS, simply known as the DS Roms, is a handheld game console manufactured by Nintendo and first released in the Japanese market in late 2004. DS stands for two different meanings: Developer's System and Double Screen. Introduced as the seventh generation of the Nintendo console, the DS competed directly with Sony's PlayStation Portable. Nintendo is proud that the DS, along with the Game Boy Advance and GameCube, are the three main pillars of its console game project development plan.
The device introduces an impressive gaming experience to players for the first time with two separate LCD screens, with the bottom screen being a touch screen. Although not the first device to adopt this technology, it is undeniable that the Nintendo DS was the first game console to bring this concept into the mainstream. In addition, the device also supports a built-in microphone and wireless connection, making it possible for players to connect to Nintendo DS within a certain radius of each other without going through a wireless network.
The backward compatibility of the DS is also a feature ahead of its time that Nintendo has added to its device. More specifically, the Nintendo DS can launch Game Boy Advance games just fine. Thanks to that, the device received much praise from the gaming community and somehow made it the successor of the Game Boy Advance.
To date, all Nintendo DS products have sold 154.02 million units worldwide. The device took the number one spot on Nintendo's list of best-selling products of all time. Compared to all game consoles on the market, the DS is the second best-selling device of all time behind Sony's PlayStation 2. The product was succeeded by the Nintendo 3DS, which was released in February 2011.
What Are Nintendo DS Emulators and ROMs?
Now it's time for us to show you how to play DS games on your smartphone with the help of DS emulators. If you are new to the concept, a DS emulator can turn your smartphone into a Nintendo DS to launch games smoothly without problems. More specifically, it's a complex piece of software that replicates the DS console's handling of games. Once downloaded and installed on your smartphone, the DS will customize your phone's environment and interact with the game's ROMs to launch them.
So, what are the ROMs of the games? They are digital copies of DS games with data taken directly from the original cartridge. They function similarly to a regular DS game, with the data converted to another digital format for compatibility with emulators. These files are only stored in ISO format.
How To Play Nintendo DS Games On Your Device?
To play DS games on your smartphone, you first need to find the right emulator. Many high-quality DS emulators on the market today offer impeccable performance and a smooth gaming experience to players. Some popular names that you can refer to include NDS4Droid, DSDroid, AndsEmu, DSoid, iNDS, and NDS4iOS. However, there is one thing that you need to know, DS emulators for Android often work with better performance than their iOS counterparts.
As for the ROM files of the games, you can search for them on the aggregator sites that are rampant on the internet these days. Besides, please only download games from reputable and trusted sources to ensure the best game experience and prevent virus infection for your device.
Once all is ready, all you have to do is launch the emulator, choose the game you want, and enjoy the incredible experience of legendary DS games.
List Of The Best Nintendo DS Video Games Of All Time The
Nintendo DS has proven itself to be one of the most important and influential video game systems ever released, with 8 years of life, four different hardware versions, and over 2000 games that have enthralled generations of players. Below, we'll revisit your fond memories of the DS console by presenting you with a list of the best DS games of all time, games that we believe are the best of the best for the DS. by Nintendo.
Mario Kart DS
Mario Kart DS is Nintendo's fifth generation of Mario games. The game introduces online play for the first time, allowing players from around the world to battle each other in Mario's fun and dramatic challenges. Besides, it also added new items like Bullet Bill and Blooper and an exciting new battle mode called Shine Runners. Players will be immersed in 32 amazing soundtracks, 16 of which are reminiscent of the game's predecessors. Overall, the game has engaging gameplay, sharp graphics, and excellent track design, making it one of the best in its franchise.
Pokemon Conquest
Pokemon Conquest is a rare game where Nintendo dares to step out of its comfort zone to bring the best experience to players when joining Pikachu and his friends. Players will explore the vast land of Ransei, collect and befriend new Pokemon, and battle alongside Landlords to unify the region and create a safe world for Pokemon to live together. As a tactical RPG, Pokemon Conquest retains the familiar turn-based combat formula but adds a new element: different Pokemon can use different attacks and vehicles. In addition, the drama in the battles is also pushed to the climax when the Lords also have unique battle-changing powers that increase the abilities of their Pokemon, including attacking, restoring health, or even temporarily invincible, but can only be used once per battle.
The Legend of Zelda: Spirit Tracks
The Legend of Zelda: Spirit Tracks continues its predecessors' legacy by keeping the Hourglass's unique touch controls to deliver a familiar experience to players. However, it's the only familiarity you can feel while playing the game, as it tells a whole new story about Link's adventure to the trans-Hyrule train. Accompanying Link in the story is Princess Zelda, who only appears as a ghostly "Spirit." Princess Zelda, with her special abilities, possessing and controlling various armored enemies, together with Link, creates a great adventure with fierce battles, valuable lessons about friendship, and the importance of teamwork to overcome difficulties.
New Super Mario Bros.
New Super Mario Bros., although just a side game, has brought a breath of fresh air to the franchise. First released in 2006, the game offers cleverly constructed levels for players to gradually discover exciting new Mario powers. You will be very impressed with the giant mushrooms that make Mario grow in size, helping him destroy obstacles quickly, or miniature mushrooms, helping Mario become smaller to wriggle through the obstacles easily. Combined with improved graphics with bright colors, the game marked the return of the great plumber and brought in impressive sales for Nintendo, with more than 30 million copies sold.
Mario & Luigi: Partners in Time
Mario & Luigi: Partners in Time is the sequel to the game first introduced on the Game Boy Advance, Mario & Luigi: Superstar Saga. With this return, players will be embarked on a whole new adventure, with added dramatic elements of aliens, babies, and time travel. The game retains the trademark humor of the franchise while adding layers of creative strategy to its already excellent action role-playing gameplay. Besides, the game's soundtrack, created by Yoko Shimomura, also adds to the fun atmosphere of the game. Mario & Luigi: Partners in Time is a must-play if you're looking for something fun, bright, and dramatic to entertain.
Animal Crossing: Wild World
Animal Crossing: Wild World brings great relaxation to players as it helps them enjoy passing the time in a new town. Join the game, you will start a new life in a strange world where all your neighbors are cute animals with the ability to dress and talk like humans. Your character is not assigned any specific tasks, and you can do whatever you want, such as collecting items, fish, and insects or socializing with the villagers. The highlight of the game is that the time in the game will be compatible with real-time, meaning that day and night will take place in the village depending on the current time, helping players really feel they are living in a different version of themselves. Besides, each character in the game will have a unique and different personality, making you impressed, and you can't forget the experience of communicating with them.
Conclusion
Today's article has compiled the best DS games and taught you how to play them on your smartphone. With the help of emulators and ROMs of games, you can enjoy them easily anytime, anywhere. If you have any problem with your DS gaming experience, leave a comment, so we know and help you.
Show More...